Om Sai Ram,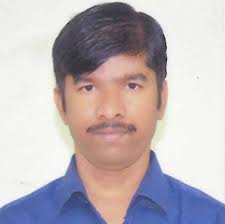 Prime motto of Trust is to impart Sai Darshan to Devotees in easy and convenient manner. Sai Devotees can avail Darshan, Aarti and Accommodation services through online advance reservation facility at online.sai.org.in and 'Saibaba Shirdi' Android Mobile app. Darshan Queue Complex with a seating capacity of 15,000 devotees is under construction and will be available shortly. This Queue complex is designed to have all devotee centric facilities at single location. Aarti/Darshan Pass Booking Counters, Donation counter, Canteen, Lockers are well organized for devotee hassle free access.
        Prasadalaya which is running since 2008 is well equipped with 3,000 seating capacity of general hall and 240 seating capacity of special seating hall. Prasadalaya is awarded with ISO 22000:2005 certificate for its Food Safety Management System. Prasad food is served for free through donation received by devotees under 'Free Prasad Bhojan' Donation category. Daily, Prasad Bhojan is catered to 35,000 to 40,000 devotees from 10 AM to 9 PM. During rush period, Prasad Bhojan is catered to a maximum of 80,000 devotees on daily basis. Majority of the food is prepared through solar steam cooking system which is the India's largest setup and have received couple of awards from Central and State governments.
          Accommodation facilities are made available for Devotees which are well connected to the temple with free bus shuttles. Approximately 2500 rooms of various categories like AC / Non AC, Indian / Western are available at affordable cost in all Sansthan administered locations like Dwarawati Bhaktaniwas, Sai Ashram Bhaktaniwas, Saibaba Bhaktaniwas, Sai Dharmashala etc. Additionally dormitory / halls / cot facilities are available for bulk booking and devotees coming with Sai Palkhi.
        Besides to the devotee facilities, Trust run Shri Saibaba Super Speciality Hospital and Shri Sainath charity Hospital treating approximately 5.75 lakhs patients per annum. Upgrading the hospital equipment, beds, infrastructure, buildings, etc. are being planned.
          Sai Education Complex which is in completion stage will facilitate all the Trust administered schools and colleges at single location. This project is well equipped state-of-the-art Digital Classrooms, Spacious playground, Indoor Hall, Auditorium, Swimming pool etc.
          Saibaba Sansthan in collaboration with Local authorities is working for the development of Shirdi, Green and Clean Shirdi, Wide and Clean roads. Multiple projects are run with local body for well-being of Shirdi and villages around Shirdi.
        Trust is speeding up the projects like Shirdi Laser Show, Sai Garden, and Planetarium crafting Shirdi as the tourist destination.
        Keeping in view 'Sai Devotee First', Trust is continuously striving to outclass 'Devotee Experience' by enhancing the 'Operational Efficiencies' and ensuring 'High Availability' of infrastructure to cater devotee services. Currently, Saibaba Samadhi Mandir 'Live Darshan' is available on all major platforms like Tata Sky, sai.org.in, 'Saibaba Shirdi' Android & iOS Mobile apps. Additionally, we are reaching to Sai devotees worldwide through our social media presence in Facebook  , Twitter   ,Instagram  ,YouTube   .
        Donations are accepted in the form of Cash, Cheque/DD, Foreign Currency and In-Kind. Sai Devotees requested to offer their valuable Donations at Sansthan's authorised Donation Counters and get receipt for the same. Sai Devotees who wish to offer donations through online can utilize the Sansthan's Website (Sai.org.in) and OLS platform online.sai.org.in, 'Saibaba Shirdi' Android Mobile App  . Devotees can also donate through direct bank to bank transfer using the following details.
                                  Indian Currency:              
                                  Name of the Account Holder - SHRI SAIBABA SANSTHAN TRUST, SHIRDI
                                  Name of the Bank & Branch - State Bank of India, Shirdi
                                  Savings Bank Account No. – 30026657678
                                  IFSC Code - SBIN0005160
 
With the blessings of Shri Saibaba!                                                     
P. Siva Sankar (IAS)
Chief Executive Officer
Shri Saibaba Sansthan Trust Shirdi